The Future of SureHire
starts with you
We look for positive individuals who are relentless in providing exceptional customer service, passionate about teamwork, and meticulous in their attention to detail. Are you ready to add to our culture and the SureHire experience?
Browse all jobs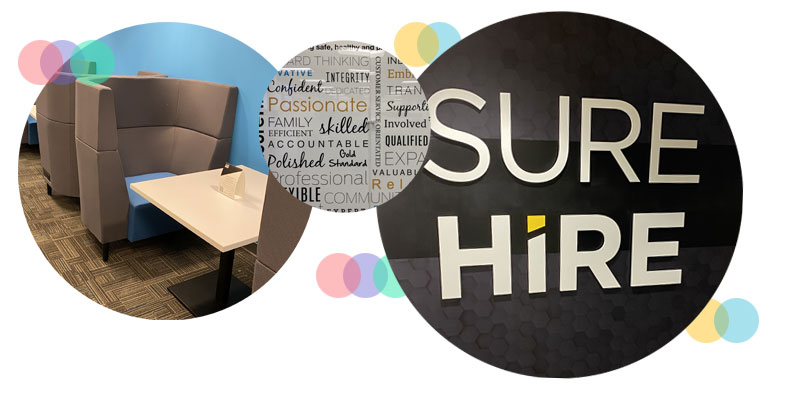 Be the first to know!
Sign up for our Careers mailing list and be notified of new postings. We curate each update in a compact list,
so each update is short and precise.
Our Jobs
We know that the testing we provide resonates far beyond our facilities. Our services help establish safe, healthy, and productive working environments, raising the quality of life in our communities. Our efforts ensure that hardworking individuals arrive home safe and sound to their family and friends.
Our Teams
Our people are our business. We are a young, dynamic family committed to our core purpose, core values, and to providing exceptional customer service. Our passion, relentlessness, innovation, accountability, and positivity is contagious and non-negotiable.
Get to know us
SureHire is a leading provider of occupational testing services in North America. With a vision to build foundations safe, healthy, and productive workforces and communities, we offer the full spectrum of occupational testing services through our expansive network of testing facilities.
Vacation/Paid Time Off
Everyone needs a break sometimes. SureHire wants our employees to get the rest that they deserve to refresh and revitalize.
Job Training & Tuition
At SureHire, we are firm believers in continuous learning. We support our employees' professional and personal growth through many avenues, just ask!
Work From Home
The future is flexible and adaptable—that future is now.
Health Benefits
Our employees' mental and physical health is important to us. Take advantage of our group plan by putting your health first
Work/Life Balance
Life is full of the unexpected, and we understand that. Allow us to support the various aspects of your life through volunteer hours, gym membership reimbursements, and more.
Team Building
We want all our employees to feel supported and recognized for their contributions and successes. We have many programs that connect employees and allow their voices to be heard across all our locations.