SureHire's audiometric testing services allow you to detect NIHL before it becomes a problem, providing you with the information you need for investigation and intervention so you can protect your workforce.
Why Complete Audiometric Testing?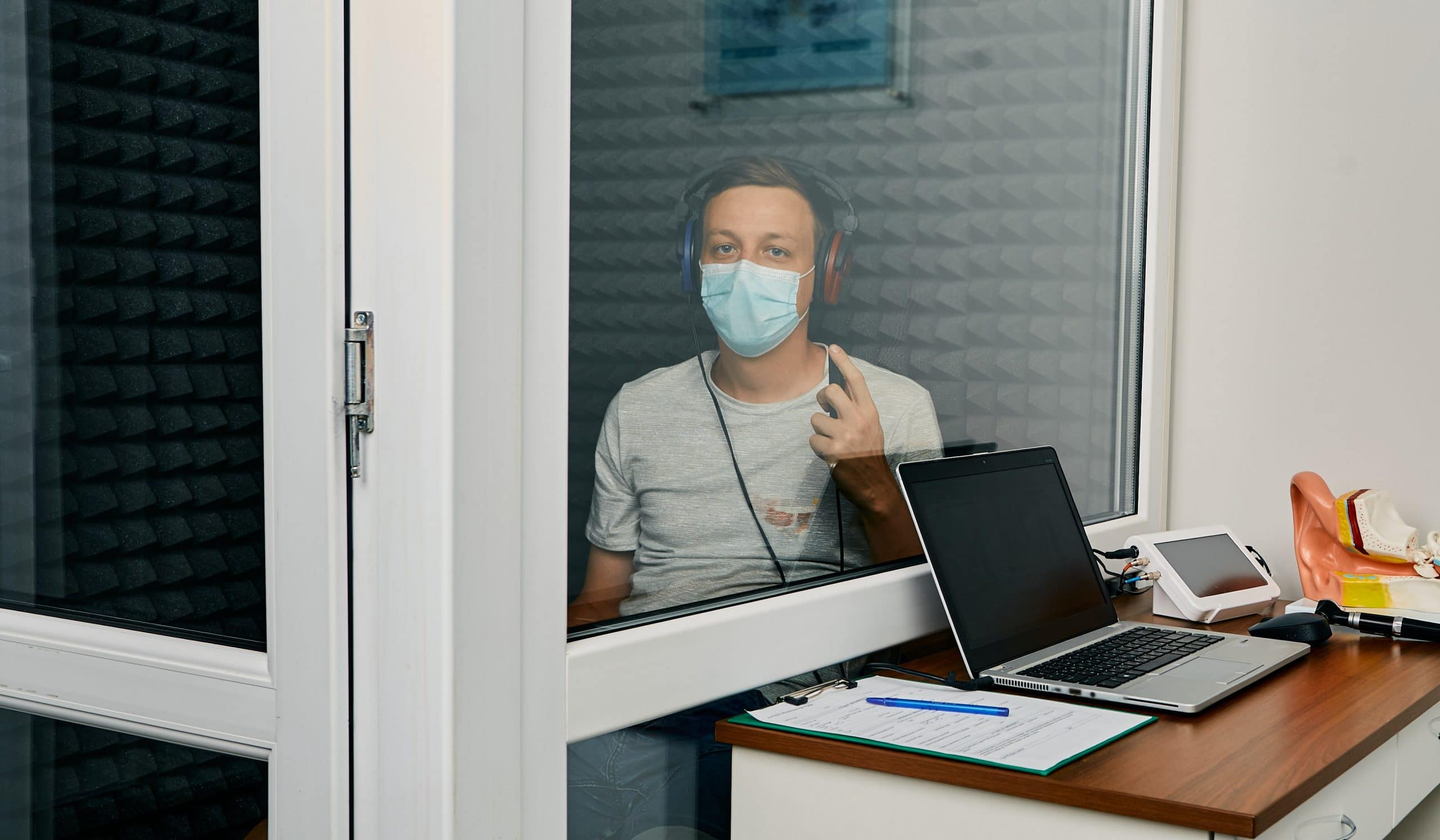 Hearing loss is typically painless, and noise-induced hearing loss (NIHL) is one of the most common, preventable, work-related illnesses worldwide. Unfortunately, occupational hearing loss is a permanent, non-treatable condition. This can cause a number of issues for employers and employees when a person's ability to communicate on the job becomes impaired. That's why it is important to be proactive about your workers' health.
As a leading provider of occupational testing services, SureHire is committed to offering accurate testing through our extensive network of testing facilities across North America. Whether you're in a remote location or in a densely populated city, we strive to provide you with the services you need anytime; anywhere. Find out why thousands of companies choose SureHire as their trusted provider for occupational health testing services in North America. Learn more about our audiometric testing services and book your appointment today!
Providing an exceptional client experience is top of mind for SureHire. Our talented team works diligently to make sure our clients are getting the services they need, where and when they need them. From the initial onboarding process to receiving results in a timely manner through our technology advantage, SureLink, all members of the SureHire team work diligently to ensure that our client's experience is top quality.
Take a look at our 2021 Client Experience and learn why so many companies choose SureHire as their occupational testing partner!
As your business continues to grow and you seek new opportunities, we want to help you keep up with demand. We know how frustrating it is to work with an inaccessible provider and the value there is in having a one-stop-shop for all testing needs in North America. That's why we dedicate time to work with our clients, to better understand their needs and expand our network of facilities and services to support their growth.
If you have workers that require testing in the US, contact us. We'll work with you to get the service you need when and where you need it!

Unmatched Client Experience


Expansive Network of Facilities