Many jobs require employees to be able to perform work tasks that are critical to their role (otherwise known as bona fide occupational requirements, or BFOR's for short). These work tasks may include lifting, carrying, crouching, bending, reaching, and long periods of time spent moving without rest. Despite how common these job-related activities are, employers often overlook the importance of evaluating these activities and comparing them against a job candidate's physical capabilities. That's where Fitness-to-Work testing comes in.
We work with companies to complete physical demands analyses based on the bona fide occupational requirements observed for specific job roles. Next, we evaluate an individual's physical capabilities as they pertain to the specific role. Finally, we provide detailed recommendations to hire based on the testing results. Learn more about fitness-to-work testing and request a quote today!
Why Complete Fitness-to-Work Testing?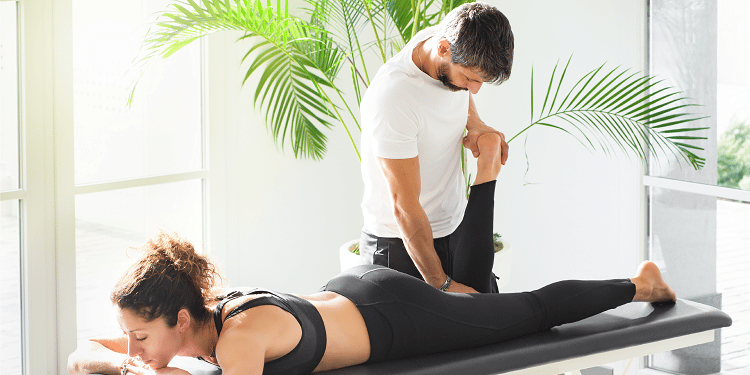 Fitness-to-Work testing offers you increased confidence that your workforce can meet the physical demands and bona fide occupational requirements of a job. Fitness-to-Work testing also gives you the ability to modify work tasks and accommodate for workers with pre-existing conditions or physical limitations, as a means to protect the long-term health of your employees.
Find out why thousands of companies choose SureHire as their trusted North American provider of occupational testing services. Learn more about our Fitness-to-Work testing program and call us to get a quote today!
Fitness-to-Work – SureHire Case Study
One of our clients with a large utility infrastructure program in Eastern Canada used our Fitness-to-Work testing program to ensure workers' abilities matched the job demands in a remote and challenging environment.
The overall goal was for workers to return home safely at the end of each workday, by reducing the risk of injury. The results were outstanding, and the data speaks for itself.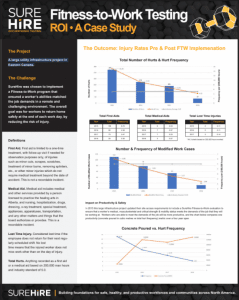 Fitness-To-Work Testing FAQs
In this FAQ series, Subject Matter Expert, Dean McDougall, provides answers to frequently asked questions like:
What is Fitness-to-Work testing?
What are BFORs (bona fide occupational requirements)?
How does SureHire develop its recommendations to hire?
What is the Level 1-5 assessment scale?
What are some of the most common workplace injuries?
Our Client Experience – A look back at 2021
Providing an exceptional client experience is top of mind for SureHire. Our talented team works diligently to make sure our clients are getting the services they need, where and when they need them. From the initial onboarding process to receiving results in a timely manner through our technology advantage, SureLink, all members of the SureHire team work diligently to ensure that our client's experience is top quality.
Take a look at our 2021 Client Experience and learn why so many companies choose SureHire as their occupational testing partner!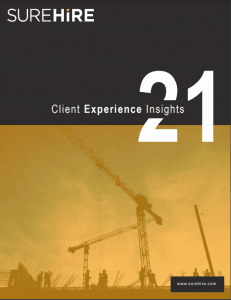 Unmatched Client Experience

Innovative Technology Solutions

Expansive Network of Facilities