The Importance of Confined Space Assessments
A confined space refers to a restricted space that may become hazardous to a worker entering it. Is not designed for continuous occupancy, has limited entry and exit points, and may be configured in such a way that complicates first aid, evacuation, or rescue. Employers are responsible for ensuring they have a written code of practice governing the policies and procedures to be followed when workers enter and work in confined spaces.  Developing best practices around confined space assessments creates safe, healthy, and productive workforces and communities and can help prevent unnecessary fatality.
There are a number of medical conditions and symptoms that could impact a worker's ability to effectively work in a confined space, including:
severe upper and lower respiratory tract infections or asthma,

limited mobility,

conditions affecting sense organs and effective communication,

impairment of awareness or concentration,

epilepsy/seizures,

loss of consciousness,

visual impairment,

hearing impairment,

issues with balance and coordination, and

phobias (such as claustrophobia).
Test Process
Confined space assessments consist of a series of questions that a trained SureHire staff member asks a worker, followed by blood pressure and heart rate measurements, and a positional and mobility examination.
Employers typically complete baseline screens or assessments prior to having their employees work in confined spaces. Periodic testing frequency is determined by the age of the worker or at the employer's discretion.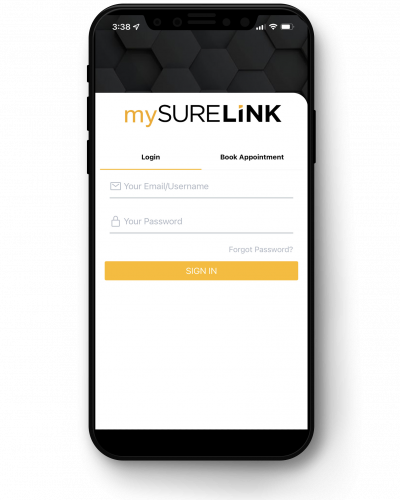 Confined Space Evaluations and Test Results
The results of a confined space assessment are easy to review. All results are available through our exclusive client portal, SureLink.
SureLink is a secured online database that not only allows you to view test results but also allows you to book appointments, view snapshot reports on your dashboard, check the completion status of your appointments, receive alerts and updates from SureHire, and much more!
Once your employees have finished testing, our team of experts are here to help you determine what the results mean for your company and your employee(s).
Get in Touch
More Information? Require a Quote?
Find a location!
Find a location nearest to you.