About Our 24/7 Emergency Testing Services
At SureHire, we know that incidents don't always happen during typical office hours. That's why our team is here to support you with 24/7 emergency testing services 365 days a year. Our after-hours emergency service team and mobile testing fleet are here to help whenever an incident occurs. Here's how it works:
C

all us at 1-866-944-4473 to speak to one of our live

agents 24 hours a day, 7 days a week.

From there, w

e'll either dispatch a member of our team to complete testing right on your job site or get your employee into our nearest facility for testing.

Once testing is complete,

results can be released via a verbal password system as per company preference.
Finally, you can check your o

fficial results on SureLink by 8 AM MST the following morning.
The average appointment time for after-hours emergency testing is about 1-2 hours from the time of the initial call.
Emergency Test Types
What you do within the first 32 hours after a workplace injury occurs is critical to the recovery of your worker and the costs associated. When you delay treatment, it can cause minor injuries to worsen, leading to chronic conditions or necessitating a more complex course of action. According to the Department of Transportation (DOT), when an incident occurs, alcohol testing must be done within 8 hours post-incident. You should complete drug testing within 32 hours post-incident to ensure accurate results.
SureHire offers a variety of post-incident and other 24/7 emergency testing services to support our clients when things don't go according to plan.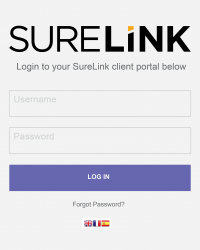 Checking the Results
At SureHire, we know that quick results turnaround for post-incident and emergency tests is extremely important to employers. That's why we make all test results available through our exclusive, online results portal, SureLink. This system allows for quick and convenient access to all of your company's testing results. 
Already have an account?
The SureHire Difference: 100% of results notifications will be sent out the same day for all attended appointments.
Get in Touch
More Information? Require a Quote?
Find a location!
Find a location nearest to you.