SureLink is your exclusive hub for online bookings and results, giving you instant access to the information you need anytime; anywhere. This innovative, secure solution offers peace of mind and a seamless user experience.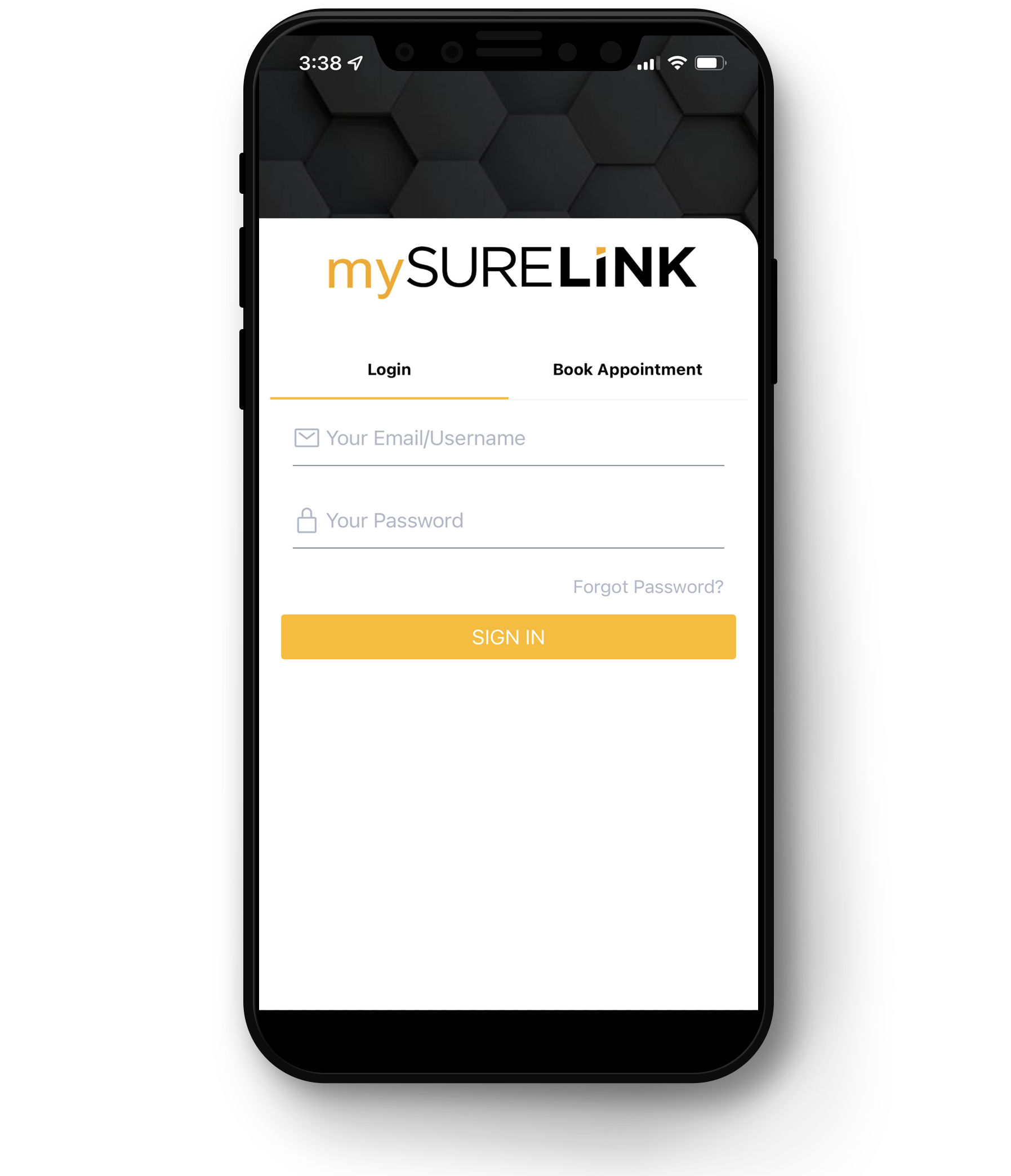 Easily manage your teams and get quick updates on pending, completed, and canceled appointments. Request and download clearance letters, pre-access cards, and audiometric testing letters. Request proof of vaccination from your employees and view certificates of completion for training courses completed through our learning management system, iNTELLECT.
The mySureLink app allows you to share information on the go, from test results to vaccination records to training certificates.
Just like a desktop SureLink account, you can log in to the mySureLink app and book appointments using a company booking code, view booked appointments, complete intake and clearance forms, view results, share credentials and certificates, and more!
Innovative Technology Solutions
We recognize that our clients need technology and systems that make their experience seamless, so they can build, strong, healthy, and long-lasting workforces without interruption.
SureLink is an innovative solution that not only allows you to view test results but also:
Access Dashboard Report Snapshots
Create Live Appointment Bookings
Track Participant Data
View Appointment Confirmation History
Download Full Reports
Receive Important Alerts & Notifications
Access Helpful Resources
And more!
Our user interface makes navigation simple and with customizable features that allow for adjustments based on your company needs.
Seamless Client Experience

Have peace of mind knowing all data is secure.

Stay in the know with important updates and alerts.

Access helpful resources, including guides, forms, and more.

Complete live bookings and submit booking requests.

View current and historical results data for all participants.

Customize settings and get snapshots of key participant data.