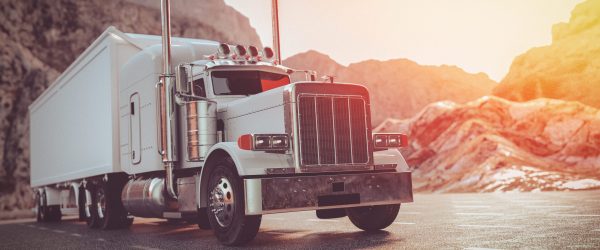 Department of Transportation Random Program Overview
SureHire's Department of Transportation (DOT) Consortium Random Program groups test participants from various companies into a pool for random drug and alcohol testing of drivers required to cross U.S. borders. Reasons for testing include:
pre-employment,
reasonable suspicion/cause,
follow-up, random,
return-to-duty (RTD), and
post-incident/post-accident.
DOT Urine Lab Panel 5 is applicable to all:
Pre-Employment,
Post-Incident/Post-Accident,
Reasonable Suspicion,
Follow-Up,
Return-to-Duty, and
Random (when randomly selected) testing.
DOT Urine Lab Panel 5 with Observed Collection (completed as required)
DOT Breath Alcohol is applicable to all:
Post-Accident/Post-Incident,
Reasonable Suspicion, Follow-Up,
Return-to-Duty, and
Random (when randomly selected) testing.
Follow-Up Program is applicable after:
Completion of the Substance Abuse Professional (SAP) Program and
Return-to-Duty testing.
DOT Random Program Test Results
When you work with SureHire, checking your employees' test results is easy! Results are accessible through our exclusive client results portal, SureLink.
SureLink is a secured online database, that not only allows you to view test results but also allows you to book appointments, view snapshot reports on your dashboard, check the completion status of your appointments, receive alerts and updates from SureHire, and much more!
The Clearinghouse
The Clearinghouse is a secure online database that gives employers, the Federal Motor Carrier Safety Association (FMCSA), State Driver Licensing Agencies (SDLAs), and State law enforcement personnel real-time information about commercial driver's license (CDL) and commercial learner's permit (CLP) holder's drug & alcohol program violations. The Clearinghouse contains records of violations of drug and alcohol prohibitions, serving as a centralized database that employers use to report drug and alcohol program violations and to check that current or prospective employees are not prohibited from performing safety-sensitive functions (such as operating a CMV, due to an unresolved drug and alcohol program violation).
FAQs
What is the difference between DOT testing and non-DOT testing?
There are several notable differences between these programs; however, simply put, a DOT drug (or alcohol) test is a test done under DOT authority on a DOT-regulated employee, meaning that person is in a safety-sensitive position. Conversely, a non-DOT drug or alcohol test is typically done under an employer's authority. The employer can decide which employees they want to test; they do not have to perform particular duties to qualify. Additional differences include testing policy, scope of testing, type of specimens used, and prohibited and required conduct.
How do I know if I am a DOT-regulated employer?
Testing is mandatory for DOT-regulated employers. Generally, DOT regulations cover safety-sensitive transportation employers and employees. Each DOT agency (e.g. FRA, FMCSA, FTA, FAA, and PHMSA) and the USCG have specific drug and alcohol testing regulations that outline who is subject to their testing regulations. If you are unsure whether or not you are a DOT-regulated employer, you can also access the Department of Transportation's "Am I Covered" decision tree assessment to find out.
Latest Articles & Resources
Check out our latest articles and resources on DOT testing and driver safety!
Get in Touch
More Information? Require a Quote?
Find a location!
Find a location nearest to you.