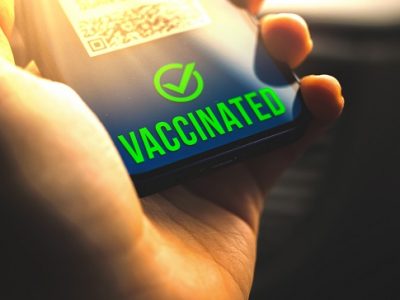 Overview
Looking for a system to store and verify records of your employee's certificates and credentials? From safety tickets to course completion certificates and COVID-19 Vaccination Records, our Credential Verification Program gives you quick access to the information you need to grant your workers' site access.
Privacy & Security
All credential data is stored within our secure, online bookings and results database, SureLink. In addition, the collection, retention, duplication, and destruction of sensitive information is strictly adherent to current privacy laws.
As an added safeguard, our system requires all employees to grant access to their designated employee representatives (DERs). This ensures that consent is given only to authorized personnel and that sensitive data is not transferred between individuals who have not been granted consent.
For more information regarding SureHire's systems, privacy adherence, and data collection and storage policies, click here.
COVID-19 Vaccination Records
With vaccination verification mandates in place in various jurisdictions in North America, having quick access to view the vaccination status of your employees is critical to resuming regular operations. Our certificate verification program allows your employees to upload their vaccination records and share this information with their DER(s). Feel confident knowing you're adhering to government-mandated exemption programs while respecting the privacy of your employees.
Safety Certifications
Store records of your employees' safety certifications and get reminders when their certifications are about to expire. Simply have your employees scan and upload their certifications (e.g. fall protection, first aid, H2S alive). From here they can share these records with their designated employee representative (DER) and DERs can view the active status of each record. When tickets are about to expire, employees and representatives will receive ample notification so they can schedule for recertification.
Course Completion Certificates
SureHire offers online education and training courses through iNTELLECT, our in-house learning management system. When your employees complete courses, they may be eligible to receive a course completion certificate. All awarded certificates become automatically available to view in SureLink through the My Credentials feature.
Certain jurisdictions and businesses are allowing the option of showing proof of a negative COVID-19 test as an alternative to being vaccinated. SureHire offers asymptomatic antigen testing for travel and non-travel purposes.
Antigen Testing
Looks for proteins (antigens) found on the surface of the virus "Point-of-care" test: meaning the samples do not need to be sent a lab for analysis
Rapid results: typically 15-30 minutes
Inexpensive and relatively easy to use
Not as accurate as PCR testing in detecting COVID-19
Considered more of a screening tool

Employers can use rapid antigen tests to help control the spread of disease by obtaining quick results turnaround. SureHire offers rapid antigen testing in select locations.
Get in Touch
More Information? Require a Quote?
Find a location!
Find a location nearest to you.